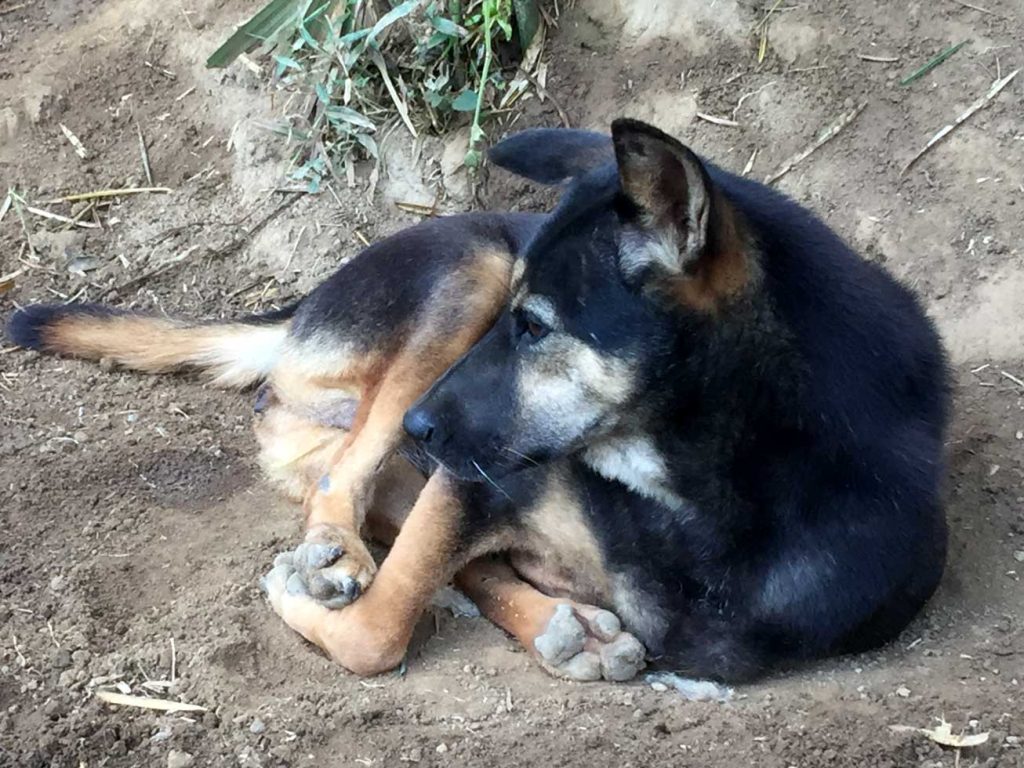 Age        : +5 Years
---
Sex         : Female
---
Size        : Medium
---
Colour   : Black/Brown
---
Every animal adopted from BARC is desexed*, vaccinated, flea and worm treated, behaviourally assessed and health checked.
*Unless fostered or adopted before of age owners are able to return with their animals during sterilization days.
This pretty girl was run over by a car as a puppy, leaving her with 2 broken back legs. Her owner did not see assistance, but luckily Tabby was strong and her legs healed themselves. Tabby now walks a bit crooked because her legs have healed straight, but she is not at all worried. She is a happy, affectionate and playful!
After many visits to the owners and attempts to educate them to care for their dog by a western lady, she finally took the dog when she realized pleads for help to the owner were going unheard, and Tabby was once again on a busy street, this time in heat and in danger of being hit again! Tabby is now safe and lives at the BARC Sanctuary.
Tabby has been with BARC since 2013, and the images her show her both on arrival, and also now. She will likely be one of the BARC life-timers!
Will you help by sponsoring Tabby's daily needs?