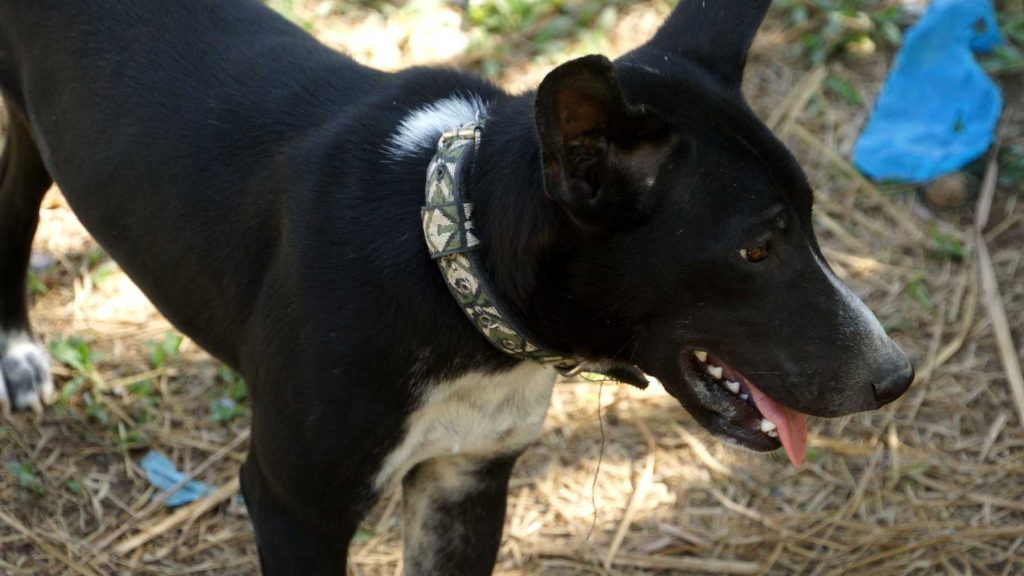 Age        : +1 year
---
Sex         : Male
---
Size        : Medium
---
Colour   : Black/White
---
Every animal adopted from BARC is desexed*, vaccinated, flea and worm treated, behaviourally assessed and health checked.
*Unless fostered or adopted before of age owners are able to return with their animals during sterilization days.
Semmy is a gorgeous boy, who is very timid. He was rescued as a young pup, but the trauma from those days remains. What Semmy needs is someone willing to do a bit of work with him to help him learn to love and trust humans again. He is not aggressive at all, just timid and scared. He can be a bit rough with smaller puppies, in the right hands with a loving, nurturing home we are confident he would become more socialised as we are seeing small progress steps.
Semmy has been vaccinated, sterilised and is available for adoption or long term foster into a family who can offer him the additional support and love to help him adjust. Can you help Semmy?