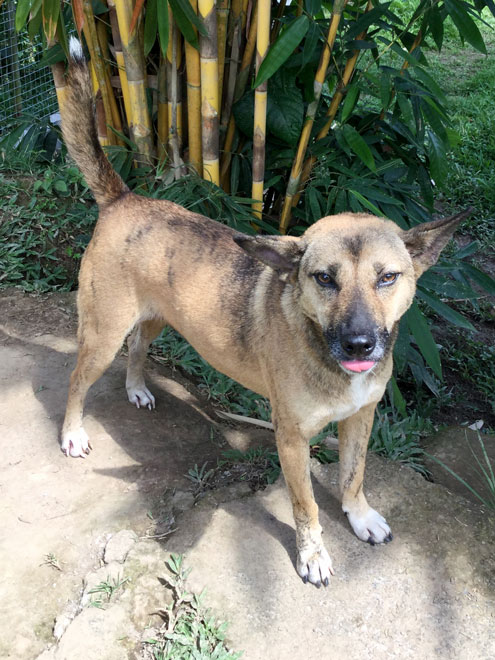 Age        : Senior Dog
---
Sex         : Female
---
Size        : Small/Medium
---
Colour   : Brown
---
Every animal adopted from BARC is desexed*, vaccinated, flea and worm treated, behaviourally assessed and health checked.
*Unless fostered or adopted before of age owners are able to return with their animals during sterilization days.
This little mumma was living on the beach with her litter of 5 puppies. Unable to scavenge an adequate amount of food to keep her puppies healthy she caught and killed a free roaming chicken.
The owner of the chicken hunted her down and sliced open her face with a sharp knife in an attempt to teach her a lesson. BARC were called to help after the original wound had become infected and the man had once again come after her with a knife. This time causing a deep cut on her head.
Whisked away to BARC her puppies eventually found their forever homes, but Romy was never adopted. Therefore she is currently living out her life up at the BARC Sanctuary – where she is safe, well fed and surrounded by friends.