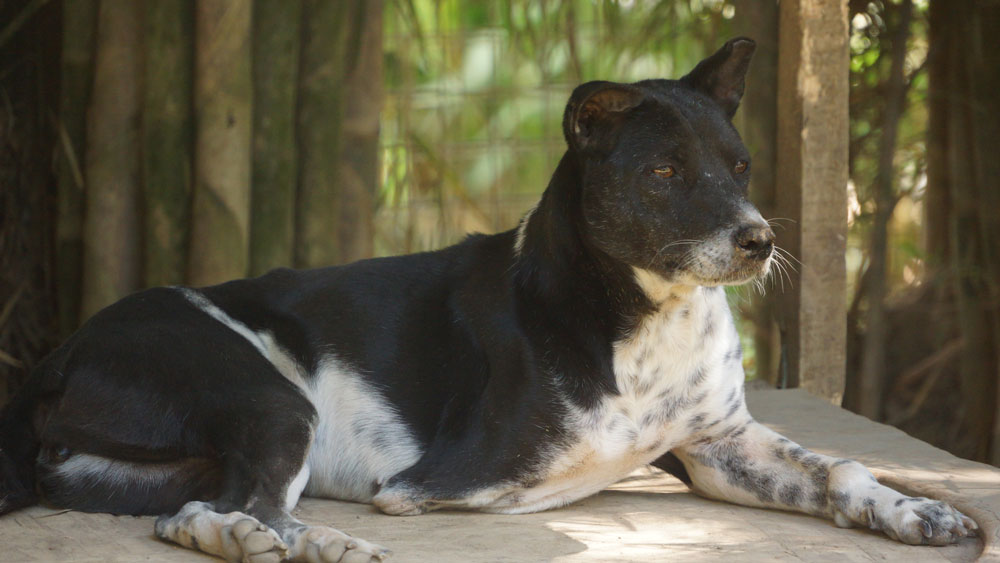 Age        : Adult Dog
---
Sex         : Male
---
Size        : Medium
---
Colour   : Black/White
---
Every animal adopted from BARC is desexed*, vaccinated, flea and worm treated, behaviourally assessed and health checked.
*Unless fostered or adopted before of age owners are able to return with their animals during sterilization days.
Poleng (which translates as black/white) is a permanent resident at the BARC Sanctuary. Having suffered on the streets of Bali he has some emotional scars that are just not going to heal.
But Poleng is one of our 3 legged warriors living a happy life up at the BARC Sanctuary.
We would love for Poleng to find a Virtual Adopter – someone to care for him for the rest of his days!