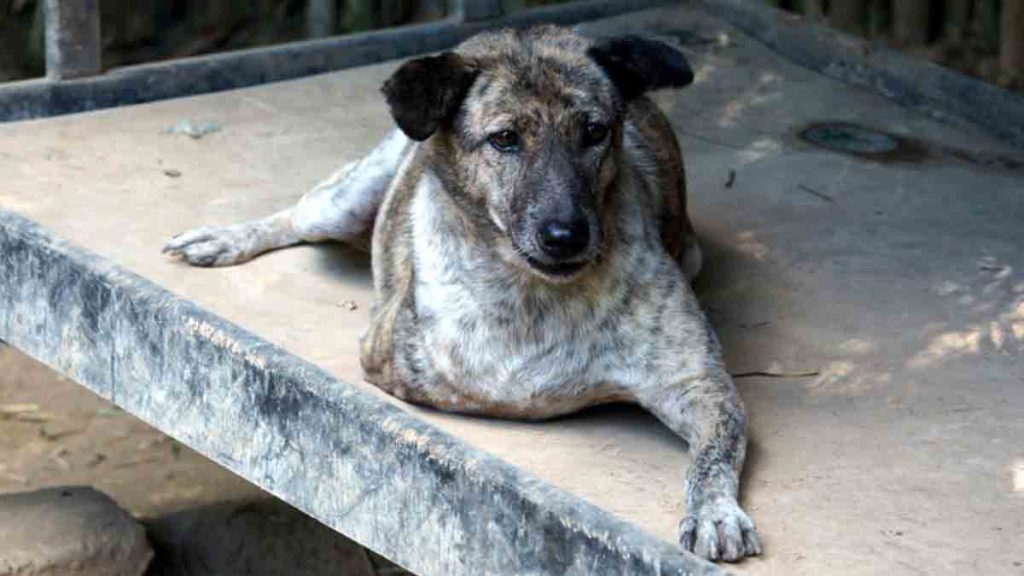 Age        : +5 Years
---
Sex         : Female
---
Size        : Medium to Large
---
Colour   : Multi Colored
---
Every animal adopted from BARC is desexed*, vaccinated, flea and worm treated, behaviourally assessed and health checked.
*Unless fostered or adopted before of age owners are able to return with their animals during sterilization days.
Nina was living on the streets fighting for survival when she came to us as an 8 week old puppy. She had a bad skin condition and her front right leg is missing. Too young to have had an operation it was established that she was born that way, and was likely dumped both because of her condition, but also because she was female.
Her siblings had died on the street, but little Nina is a survivor.
This is Nina has been with BARC since this time, and is enjoying life in the BARC Sanctuary. She is another dog that is likely to live out her life with BARC.