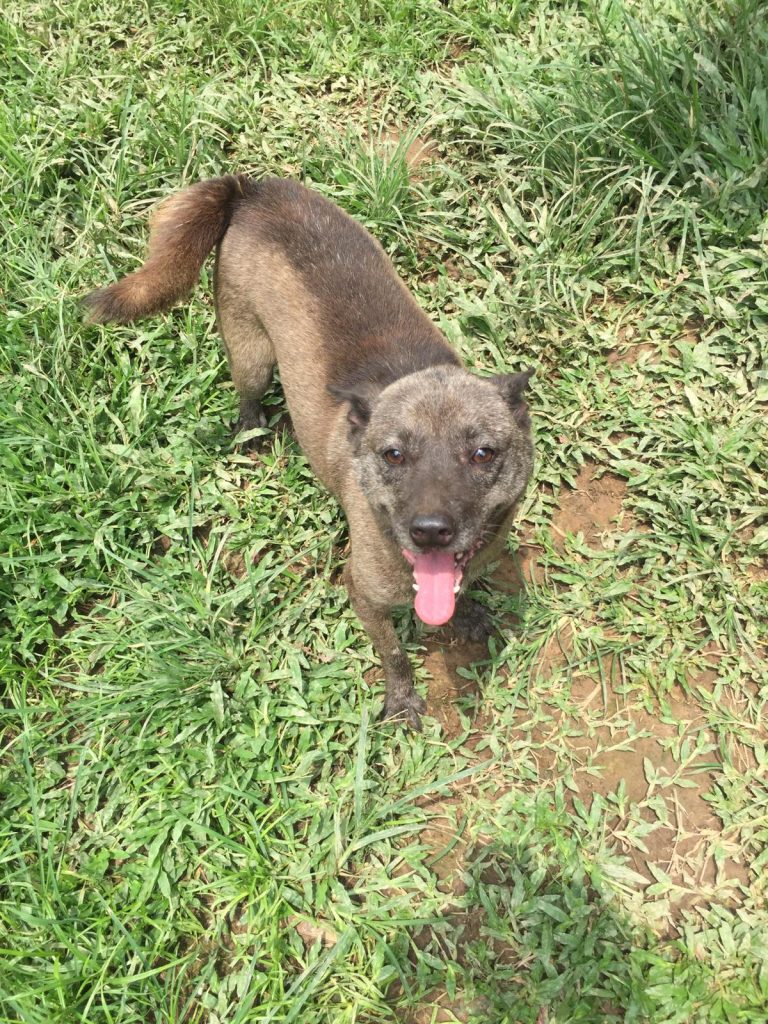 Age        : 4-5 years
---
Sex         : Female
---
Size        : Small
---
Colour   : Brown
Every animal adopted from BARC is desexed*, vaccinated, flea and worm treated, behaviourally assessed and health checked.
*Unless fostered or adopted before of age owners are able to return with their animals during sterilization days.
This playful small girl is one of our residents at the sanctuary. She once had an owner but for some reason, she was dumped on the street to fend for herself. Not being streetwise she then fell victim to a hit and run and was left with a broken leg. Luckily, because of a very caring tourist who had found her, we were able to take her in and offered her a safe place alongside our other rescues in the sanctuary. This was almost 4 years ago and she has been waiting for a loving home ever since.
Unfortunately, it's the hardest to find forever homes for black dogs, especially when they are female.
We are looking for a wonderful family who would like to virtual sponsor her. She is a small dog with a fun and loving personality. Please help Malika have a joyful future.