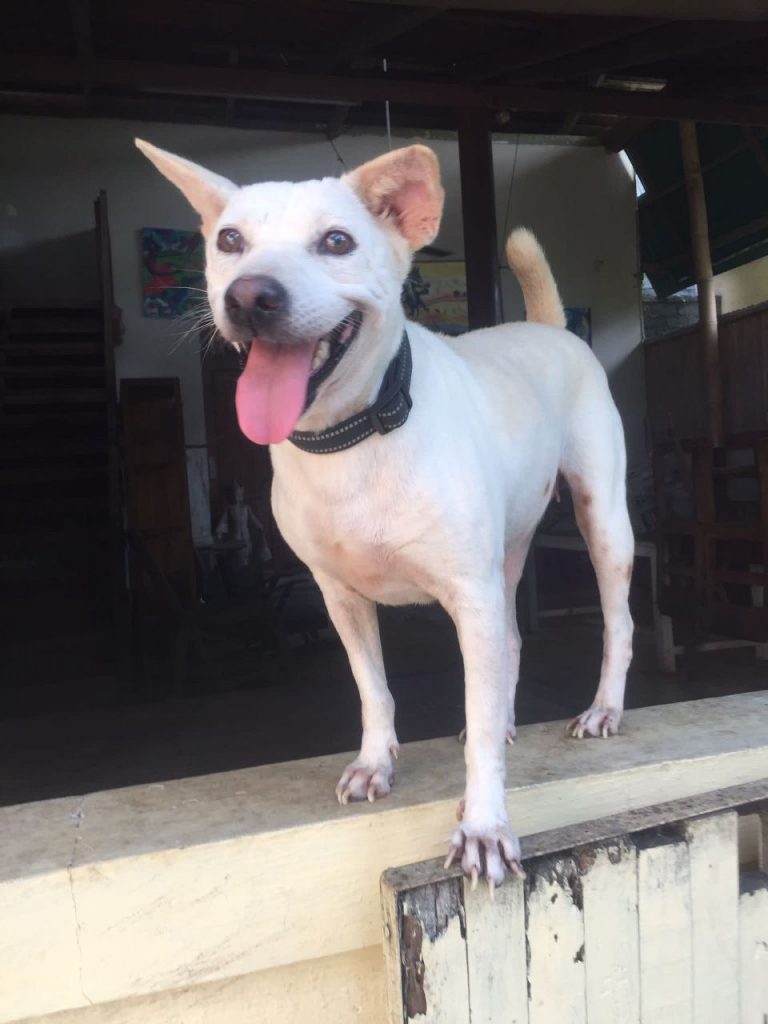 Age        : 3 Years
---
Sex         : Female
---
Size        : Medium Small
---
Colour   : White
---
Every animal adopted from BARC is desexed*, vaccinated, flea and worm treated, behaviourally assessed and health checked.
*Unless fostered or adopted before of age owners are able to return with their animals during sterilization days.
Just when we thought we have seen it all, we then met Hope. 
This sweet girl, only 5 years old, was living for far too long in pure neglect and agony. She suffered the biggest TVT tumor we have ever seen in our entire history.
Her spirit was broken. Her entire body hurt. Her heart was torn. No words could ever explain the pain she had to endure. She had given up all hope.
Beginning of January she was saved. We knew by the time we got to her that her healing would be challenging, expensive, and time-consuming. But we were determined to try all we possibly could to make her life worth living.
After 10 chemotherapy sessions and reconstruction surgery last week from which she is recovering, Hope is now finally cancer-free.
Hope's transformation does not stop amazing us. Drop a 
 for Hope and celebrate with us her new life as a cancer survivor.