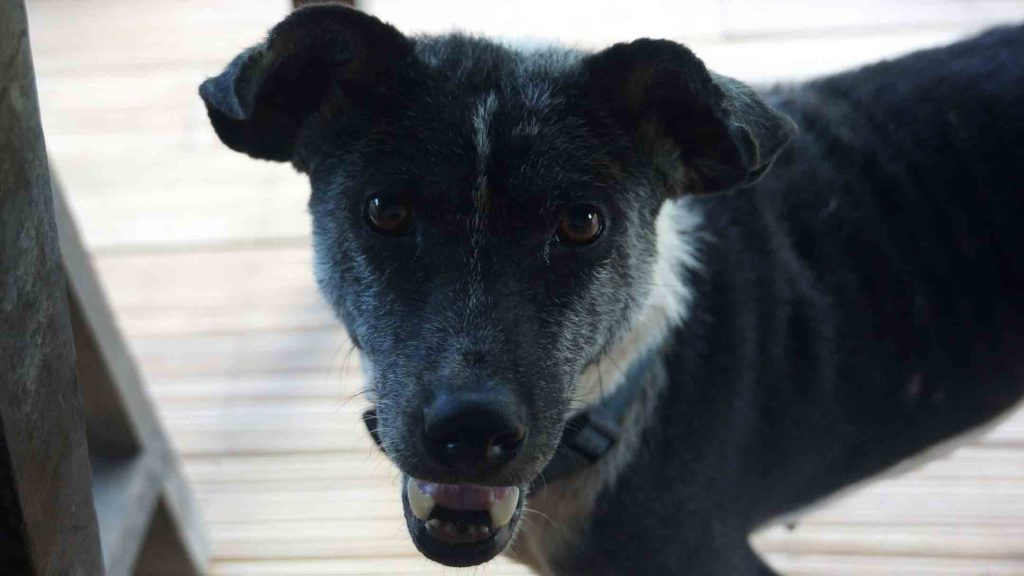 Age        : 2 Years
---
Sex         : Female
---
Size        : Small/Medium
---
Colour   : Black/White/Grey
---
Every animal adopted from BARC is desexed*, vaccinated, flea and worm treated, behaviourally assessed and health checked.
*Unless fostered or adopted before of age owners are able to return with their animals during sterilization days.
Hira was found back in January 2017. She was staggering the streets, with not a single strand of hair on her body! Suffering from a severe case of mange that, had been left untreated for so long her entire body was crusted over and it was painful to even move.
She has come a long way since then, as you can see from the photos.
Such a sweet girl, excitable, short legged Bali dog. We are hoping that her healing will continue and someone will take a chance on her – offering a forever home. But until that day comes she is safe up at the Sanctuary playing with her friends. She just loves visitors! Particularly when hugs and belly scratches are involved.