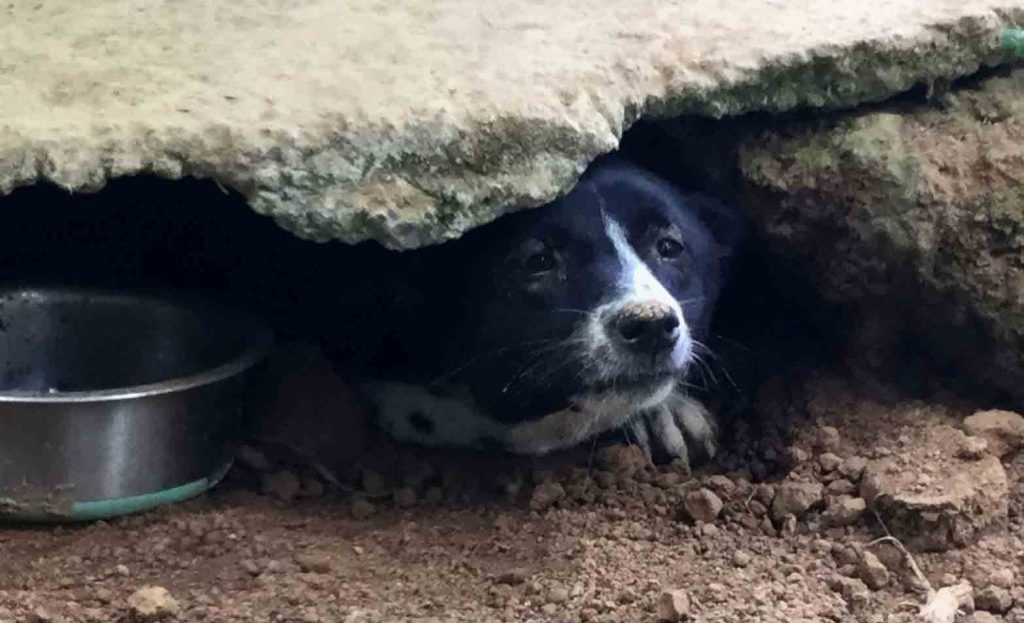 Age        : +2 Years
---
Sex         : Female
---
Size        : Medium
---
Colour   : Black/White
---
Every animal adopted from BARC is desexed*, vaccinated, flea and worm treated, behaviourally assessed and health checked.
*Unless fostered or adopted before of age owners are able to return with their animals during sterilization days.
Found as a 10 day old puppy back in April 2017, with little girl was absolutely covered in with hundreds of fleas all over her. Initially she was named Lucky, but the name Flea seems to have stuck with the staff and this is what she responds to!
She is a very playful, quite hyperactive little girl who loves to play tag – running up and then running away again. Overlooked for adoption because of how timid she is little Flea is living up at the BARC Sanctuary.
We would love little Flea to find her a permanent home, but she would need a patient, caring soul to match with her personality. Until that day she will remain with us.