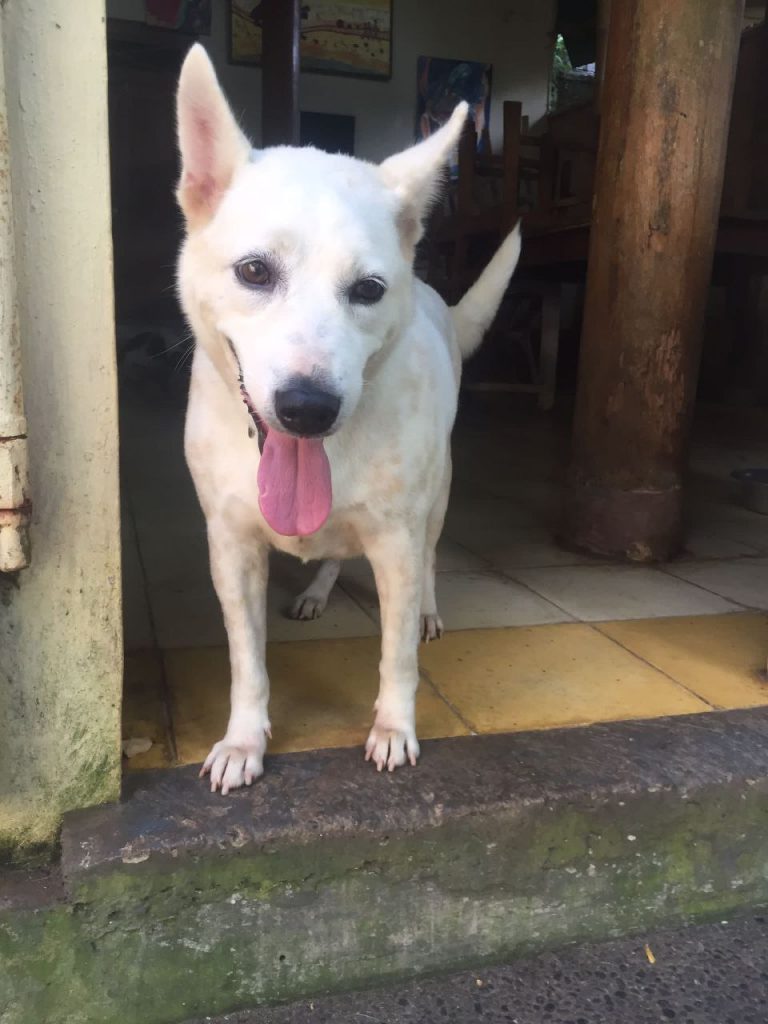 Age        : 5 years
---
Sex         : Female
---
Size        : Medium
---
Colour   : White
---
Every animal adopted from BARC is desexed*, vaccinated, flea and worm treated, behaviourally assessed and health checked.
*Unless fostered or adopted before of age owners are able to return with their animals during sterilization days.
Donna our miracle dog ♥️
Do you remember this beautiful girl?
She was a stray dog who called the parking area of Dunkin Donut her home. There she was fed by a kind local food seller and kept safe at night from dog meat thieves. One day a car rolled over her body twice while she was sleeping. Since that day she suffered an aching pain in her back and although she tried, she had difficulties to walk. After weeks passing by a kind woman discovered that she was hurt and called us for help. We rushed to her rescue and brought her to the clinic.

There we found out that Donna had broken her spine and that she still walked was a miracle. She was also battling pain caused by a Transmissible Venereal Tumor (TVT). After months of treatment, physiotherapy, supplement support and love, Donna is now stronger than ever, enjoying her life with us to the fullest. Rescuing is challenging, but the love the dogs give you in return makes it all worth it. Love is all around BARC because we love what we do and we love our rescues from the bottom of our hearts. On today's lovers day we want to thank everyone for the support towards the rescue, treatment and rehabilitation of vulnerable dogs just like Donna. We couldn't do it without you. ♥️