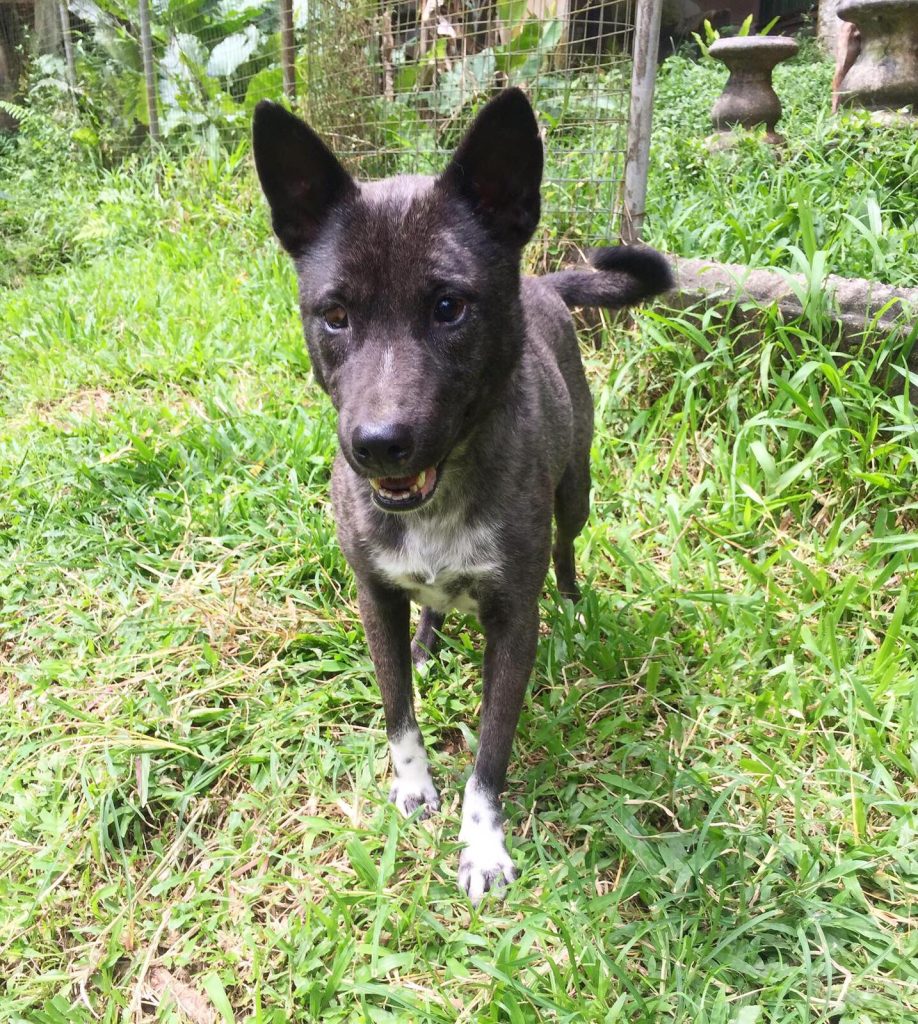 Age        : 4 Years
---
Sex         : Female
---
Size        : Small
---
Colour   : Grey
---
Every animal adopted from BARC is desexed*, vaccinated, flea and worm treated, behaviourally assessed and health checked.
*Unless fostered or adopted before of age owners are able to return with their animals during sterilization days.
This beautiful little girl is one of our current residents at the sanctuary.
Rescued 3 years ago as a tiny bald puppy by a kind-hearted tourist at the age of two months, Daisy arrived at BARC cross-eyed. As time passed we noticed that Daisy became blind in one eye and sadly she also lost sight in her other eye. Doctors here could not diagnose what caused this.
In 2019 Daisy then spent a wonderful year in foster care with Manouk and Jo. Unfortunately, both girls needed to return to their home countries, and ever since Daisy lives alongside our other rescues.
Life at our BARC sanctuary is for sure far better than what she had to endure on the streets, but nothing can ever beat the love and affection a home could provide for her as a special need dog.
We are looking for a loving family who would like to foster Daisy. Please help her having a brighter future. Inbox us or visit our website if you would like to foster her, sponsor her or donate towards her care with us.