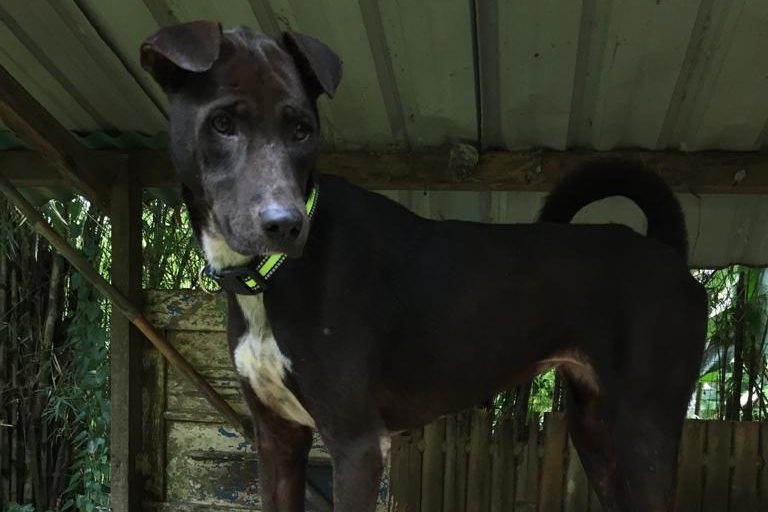 Age        : 4 Years
---
Sex         : Female
---
Size        : Medium
---
Colour   : Brown
---
Every animal adopted from BARC is desexed*, vaccinated, flea and worm treated, behaviourally assessed and health checked.
*Unless fostered or adopted before of age owners are able to return with their animals during sterilization days.
Daisy had FHNE surgery before and stay with on vet for about a month.
She was indeed snappy when since first arrived and continue after the surgery and unfortunately she has to stay here for so long because of complications of low albumin, blood parasite, and low thrombocytes, and she did destroy the cone and succeed in licking the post surgery site.
She went back home is fine but still with the attitude of hate sudden approach should be handled gently.
Even after the surgery site healed 100% Daisy still cannot walk normally. Daisy assumed has a problem with the tendon or ligament or joint.