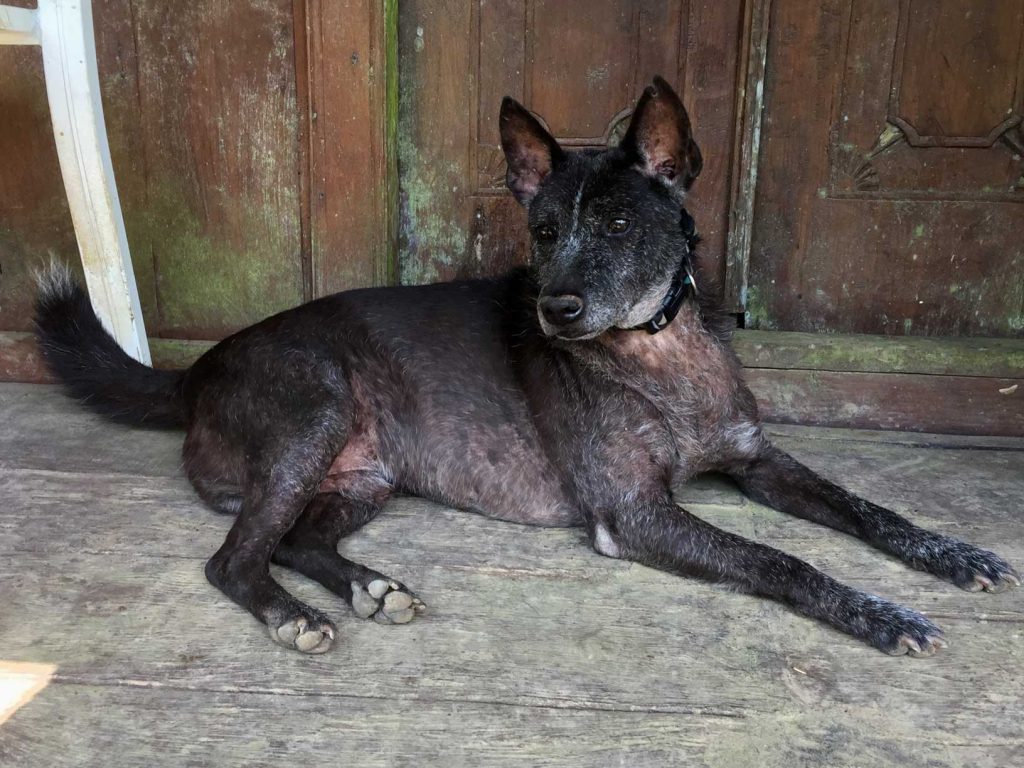 Age        : Senior Dog
---
Sex         : Male
---
Size        : Medium
---
Colour   : Black/Grey
---
Every animal adopted from BARC is desexed*, vaccinated, flea and worm treated, behaviourally assessed and health checked.
*Unless fostered or adopted before of age owners are able to return with their animals during sterilization days.
Rescued from the streets Bakowski is now enjoying a relaxing life at the BARC Sanctuary. He is one of our senior dogs and not suitable for adoption.
While he can be really sweet and wagging his tail in one moment, he is just as likely to take a nip in the next! But our Bakowski still deserves the opportunity to live out the rest of his life in relaxation, which is what the Sanctuary offers to this sweet little guy.
He lives out the back near the monkeys, having his own little balcony and safe space. And you will note in the short video clip, that he has occasional monkey visitor from Jackson, who should really be named Houdini!